The Guangzhou (International) Performing Equipment and Intelligent Acoustic and Optical Products Technology Exhibition (hereinafter referred to as "2019GETshow") will be held grandly from May 8 to 11.
In order to better publicize and promote the GETshow exhibition, continuously enhance the industry influence of the exhibition, enhance the attention of engineers, purchasers and Party A units, and enhance the efficiency of the exhibition, the organizing committee will successively produce promotional materials such as leaflets, handbags, invitations and advertisements on the exterior walls of the exhibition hall.
The above publicity materials will reach the corresponding audiences through different channels and channels, and have considerable coverage and publicity effect. They are powerful helpers for enterprises to establish brands and improve the influence of the industry.
Due to its limited location, the Organizing Committee, in line with the principle of "fairness, openness and impartiality", will face all exhibitors with opportunities. From now on, all enterprises that sign up for the exhibition can apply for advertisement space for propaganda materials, first served, until the quota is full!
Opportunities are rare. We hope that the enterprises intending to publish advertisements will contact Li Minlian, Ye Minxian and Zhou Ling as soon as possible. Please contact us at 020-8479 0060 and 8479 0061. The deadline for inviting advertisements will be 31 December 2018. Thank you for your support and cooperation.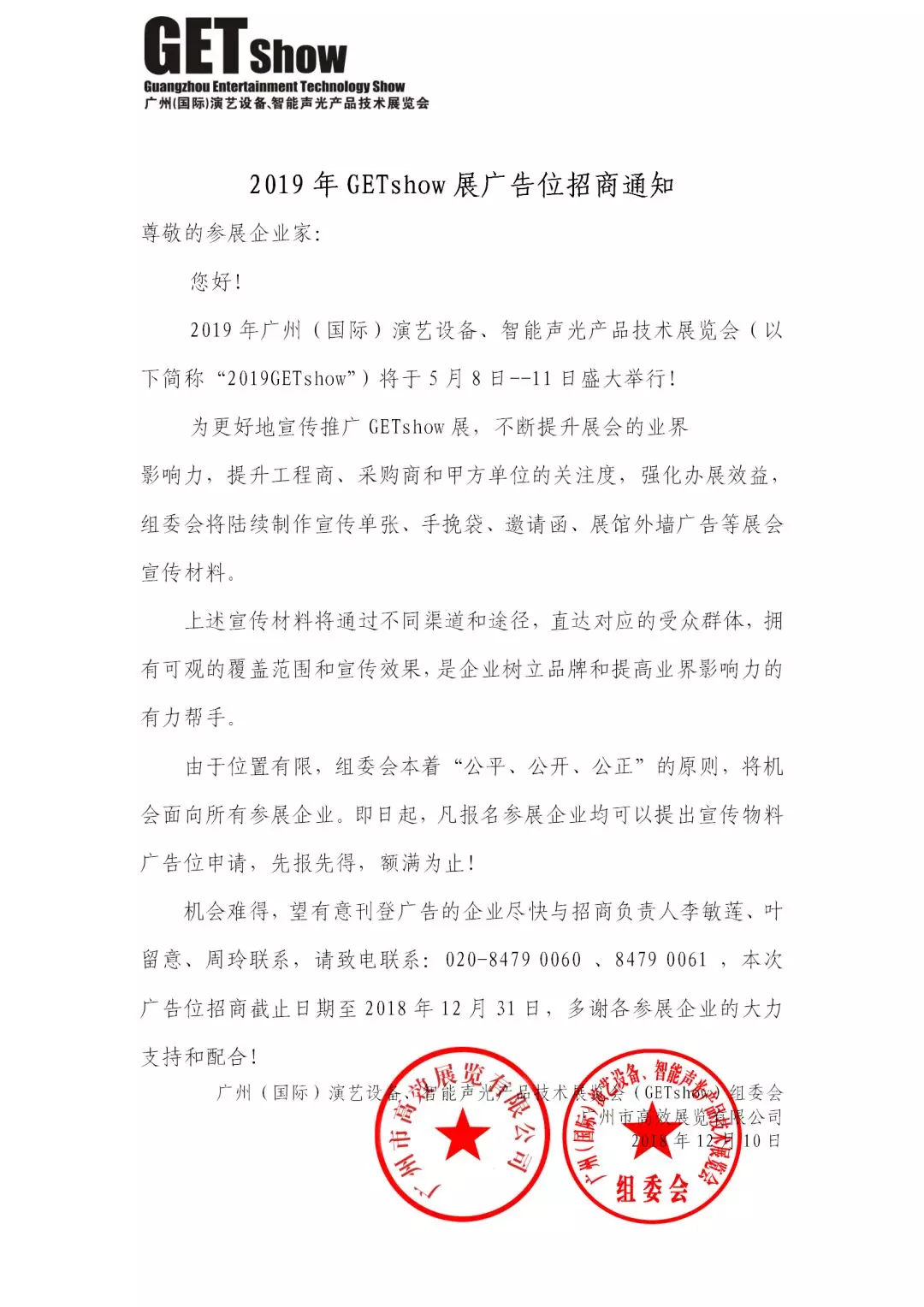 Please pay attention to GETshow official Wechat Public Number
Learn more about GETshow 2009!