GETshow Business Invitation Announcement 2019
In 2019, GETshowGuangzhou (International) Performance Equipment and Intelligent Acoustic and Optical Products Technology Exhibition booth was officially launched!

GETshow will continue to advocate green exhibitions in 2019
Stick to the silent display of products!
We sincerely invite you to participate in the most valuable exhibition in the whole industry.
Jointly build a professional international exhibition and trade platform!
Exhibition links:
Zhou Ling 131 6086 1436 (Hall 7-9)
Li Minlian 156 2277 4880 (Hall 1-6)
Ye Liuyi 131 6085 1605 (Hall 1-6)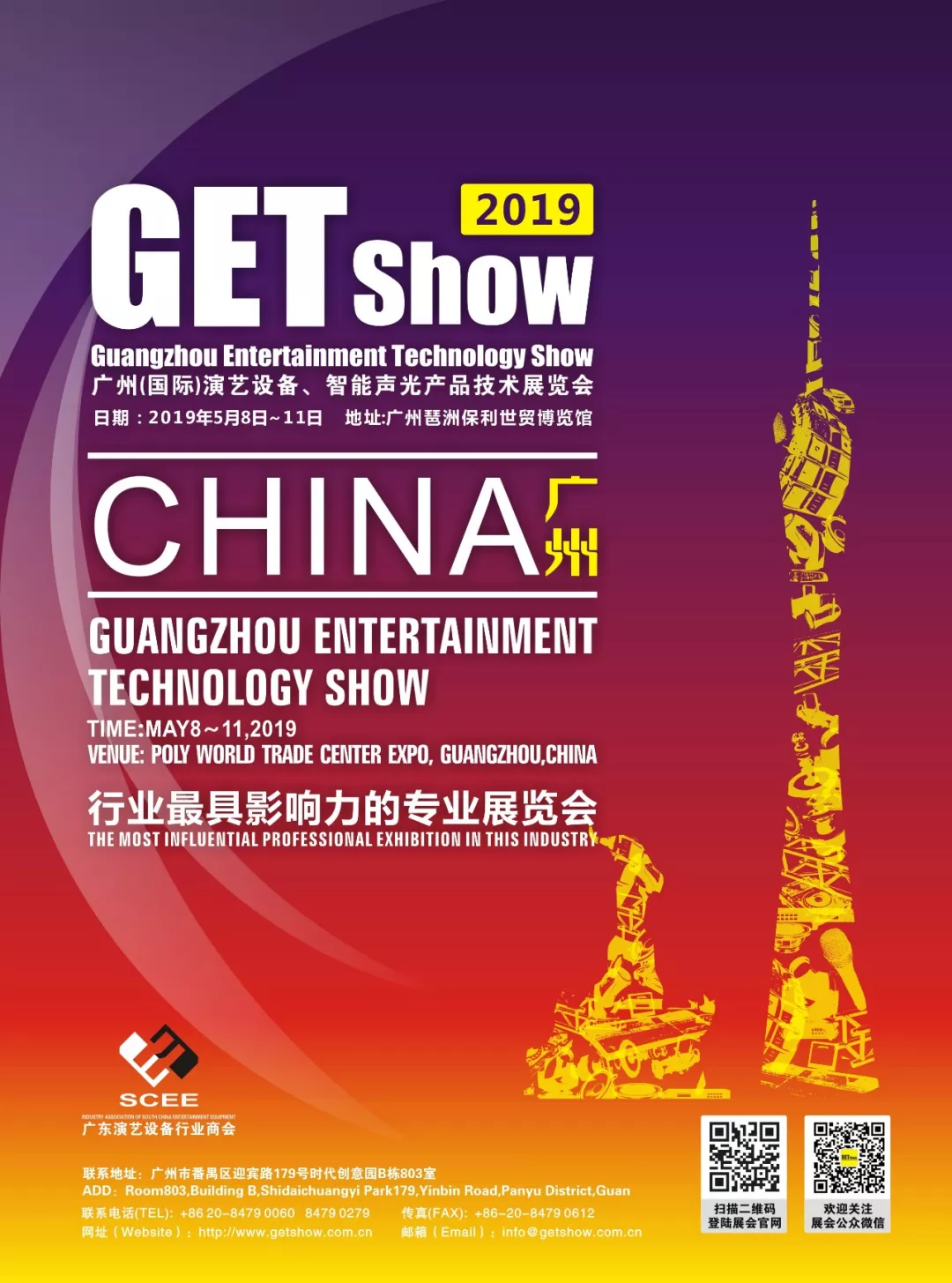 Please continue to pay attention to GETshow official Wechat Public Number
Learn more about GETshow 2009!
//
GETshowGuangzhou (International) Performing Equipment and Intelligent Acoustic and Optical Products Technology Exhibition 2019
May 8-11, 2019
Pazhou Poly World Trade Fair, Guangzhou